So busy! My job gets worse everyday. But there is good news! I sold another thing on Etsy. After 10 months of selling nothing I made two sales in a few weeks! Both having to do with coffee, so I feel I need to make more coffee art.
I sold this one: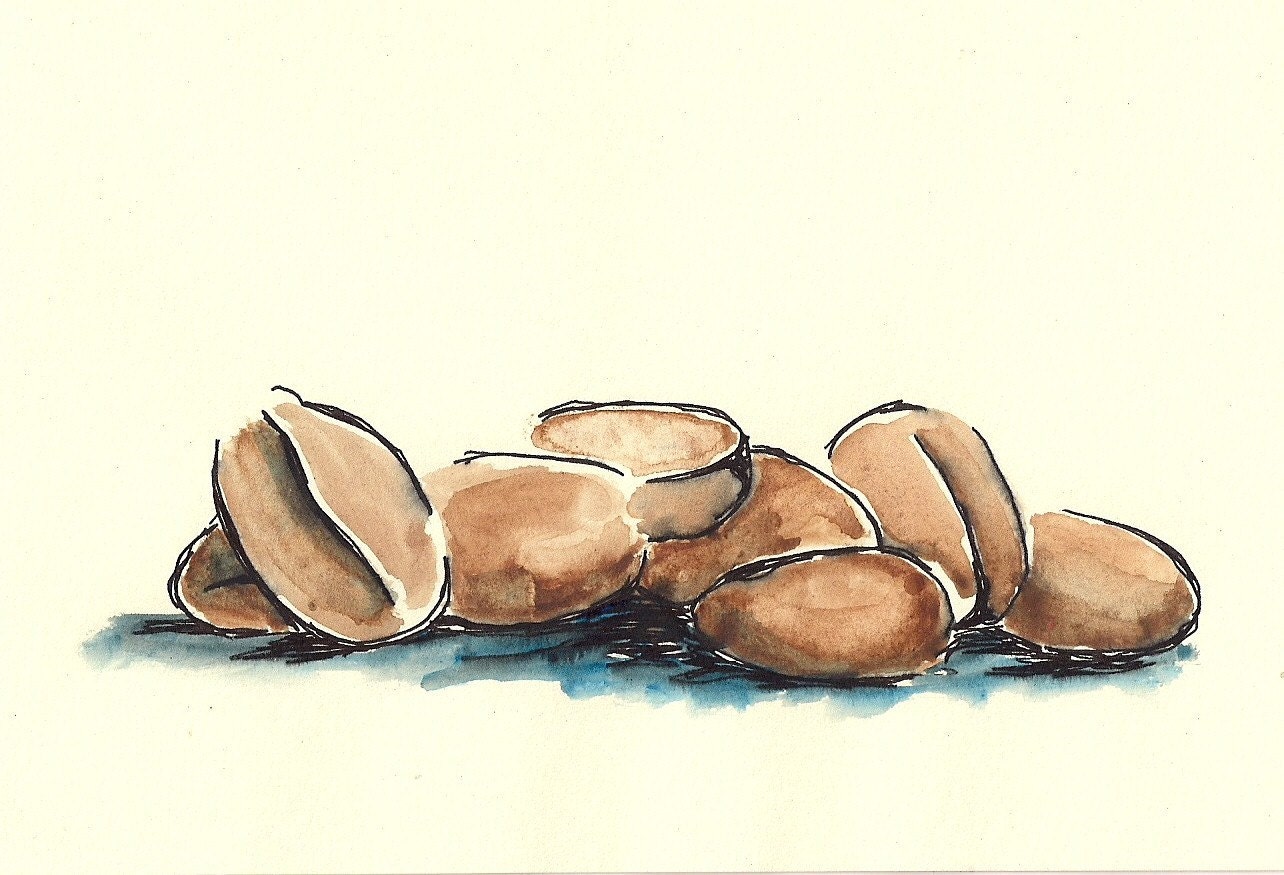 Focusing on my Etsy shop is not what I want to be doing, but I could make some quick things to keep up there in the meantime in case people do become interested.
I'm really excited to have this commission done so I can work on my own stuff. Although I do need the Christmas money and it's coming along great.
In the near year I am hoping to put up a website (lookin at lenoregale.com) for my art and one for my comic (I'm thinking a separate domain for the comic). We'll see what happens, I'm a busy lady.
Also it was 9 degrees here last night. WHAT. Where's the snow? The radio is calling for a green Christmas. So in my sadness, I dedicate this song:
P.S. Love Bing Crosby Christmas.
<3 Lenore